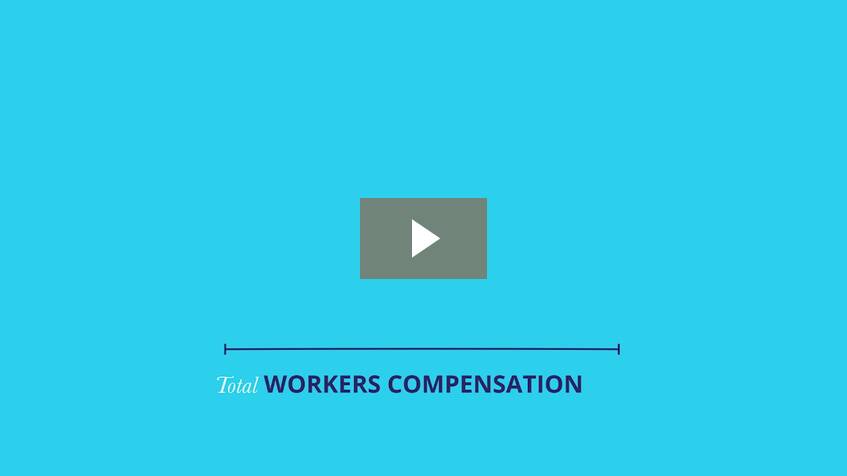 Call it like it is…THE NEED FOR SPEED!
Effective occupational health and safety management requires responsiveness and attention to detail. When an injury occurs, management responds, care is provided and managed, medical and work records are prepared and processed, and a return-to-work plan is developed.  Each of these steps have to occur within a tightly condensed timeframe to achieve the best possible outcome.
WorkCare takes tremendous pride in its culture of immediacy, accuracy and credibility.
Repeated studies show the faster we respond to an incident, request and/or update, no matter how seemingly trivial, the faster the medical issue is resolved to everyone's satisfaction.
But that's only part of what makes WorkCare such a vital, responsive and effective partner in workplace health and safety management. There are a plethora of related issues: regulatory and legal changes and enforcement concerns;  workforce demographics and population health profiles (e.g., aging, obesity, chronic disease, cultural diversity); environmental, technological and security demands; and recordkeeping tasks can quickly overwhelm people and systems.
These are among the reasons why we put such a high priority on responsiveness and communication. Other advantages of partnering with WorkCare for all your organization's occupational health, safety and wellness needs include
Oversight by Experienced Occupational Health Physicians…Access to board-certified doctors supports timely delivery of credible and valuable medical advice to clients and employees whenever it is needed.
Our Entreprenerial Spirit Fuels Innovation…While WorkCare provides a complete suite of standardized medical programs and practices, we understand that a one-size-fits-all plan won't work for every organization. We welcome the opportunity to create customized medical, regulatory and administrative services to suit the specific needs of our clients and their employees. For example, we  have developed our telemedicine capabilities in response to market demand.
Internal Information Technology Division… This expertise translates into the kind of adaptability many employers need today. Our technological dexterity provides us with huge advantage by allowing us to develop customized software solutions to suit the needs of our clients and integrate various information systems with internal workflows and processes.
Scalable Programs… We design scalable programs, processes and procedures to accommodate virtually any client's needs and as external forces affect business operations change. Our staff shares a sense of obligation to ensure we have done everything  we can to find the best fit for our clients.
Dedicated Client (Response/Engagement) Team…Our well-trained and experienced Client Engagement Team supports invoicing, reporting, employee scheduling and tracking, as well as the injury intake and tracking process. Every team member appreciates the importance of their contribution to your success.
Let's Talk!
If you find yourself in alignment with our values and appreciate the nature of our team, let's talk! WorkCare provides services to a wide variety of employers, from small firms to large, multi-national corporations with mutual goals: better care, full regulatory compliance and significant savings. Call our Business Development Department today at 800.455.6155 for an introduction and confidential review.