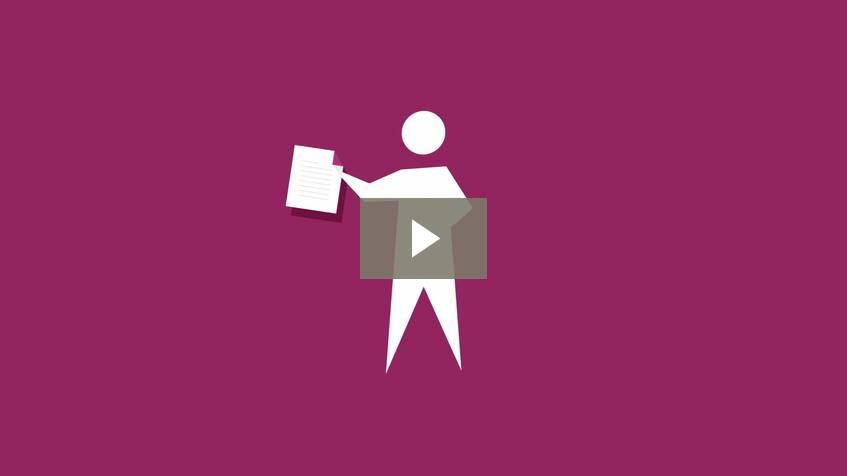 Complying With Federal & State Laws and Regulations Can Be a Nightmare… We Can Help!
"The cost of employee absence averages 36% of base payroll."
— The Total Financial Impact of Employee Absences Survey, 2008
The Family and Medical Leave Act (FMLA), Americans with Disabilities Act(ADA) and other interesecting employment-related laws and regulations create logisitical and compliance headaches for employers.
Managing requests for extended leaves of absence and applying the guidelines that govern the employment of people with disabilities can be particularly challenging when:
New and amended changes and legal challenges to individual state laws and regulations conflict with federal regulations and even other state laws.
Compliance woes create costly legal exposure issues for employers who may find themselves subject to administrative sanctions, fines, civil lawsuits or even criminal litigation.
WorkCare Provides Concise, Cost-Effective FMLA/ADA Solutions
WorkCare has a dedicated team of experienced absence and disability management specialists to assist you. This expertise is part of our commitment to providing the most comprehensive occupational health programs available on the market today.
Scalable & Flexible
Did you know that contractors and temporary employees are subject to FMLA/ADA oversight?
Do you understand the ramifications of administrative and medical inconsistencies?
Did you know that when an employee's FMLA request overlaps with the ADA the company is obligated to offer the most generous option?
Although WorkCare's first and overriding obligation is to the employee's health and safety, we work closely with all stakeholders to craft solutions that align with all parties' needs. We recognize that every case is different and that administrative consistency is essential.
WorkCare's approach to this essential Human Resource program is scalable and flexible. From as few employees to thousands, we are prepared to craft as much or as little support as your organization needs.
A few employees in a high-risk industry may need  more services and oversight  than a larger group of employees in a lower risk one. But the fines, penalties and repercussions of a mismanaged FMLA/ADA case are universally painful and costly, no matter what the circumstances.
More Resources Means Greater Oversight
Does your company have a formal program that encourages employees to return to work while they are recovering from an injury, illness or other disabling condition? WorkCare is watching your back.
Our absence and disability management services are advocacy-based, combining the power of one-to-one nurse care coordination with the technological resources of WorkLink®, a proprietary, web-based software system. WorkLink® is an employee-centric, real-time communication tool connecting all contributors to an employee's recovery plan.
Why WorkCare Leads the Industry:
Physician oversight and medical objectivity
Peer-to-peer clarification
"Healthy employees = productive employees" philosophy
Customized reporting and data management capabilities
Services are typically delivered by an onsite clinical team that includes:

nurses
health advocates,
consulting medical physicians
health and fitness coaches
support from qualified occupational health providers
Our clinical team uses a cross-functional approach to ensure that employees receive the services they need across the continuum of care – from onset of initial injury/illness to full recovery.
All of this is supported by WorkLink®, one of the most comprehensive Communication and Information Protocols Software ever designed to keep all stakeholders informed on progress. Most communication requests are handled within 30 minutes or less. Additionally, monthly reports and quarterly meetings supplement client access to daily updates.
We Have a Multi-Disciplinary Team
A fully staffed, fully trained, expert clinical staff supports all of WorkCare's occupational health administration services. Our team of physicians, nurses and leave experts comprise a back office medical resource. Among our capbilities, we can:
Authenticate employees' medical certification using the FMLA process for medical clarification
Arrange for second and even third medical opinions within our national network of qualified medical professionals
Develop policies and procedures that ensure appropriate employee FMLA use while curbing and discouraging abuse
Provide red flag alerts for possible fraud (patterns of absence, evidence of moonlighting, etc.)
Review employee medical documentation to verify ADA accommodation needs
Manage leave challenges that result from complex chronic conditions
Provide medical guidance on fitness-for-duty issues
Our services are performed in a manner consistent with each client's specific health and safety goals. They are also in alignment with best practices, disability duration and treatment guidelines established by the American College of Occupational and Environmental Medicine and other industry standards.
Few, if any, occupational health, safety and wellness providers posses the depth, experience, professional acumen, checks and balances, and good old-fashioned common sense that WorkCare offers.
For a complete introduction to our Absence & Disability Management Services, answers to your FMLA and/or ADA questions and other components of our Occupational Health and Safety programs, call our Business Development Department at 800.455.6155
for an introduction, confidential review and complimentary analysis of your situation.