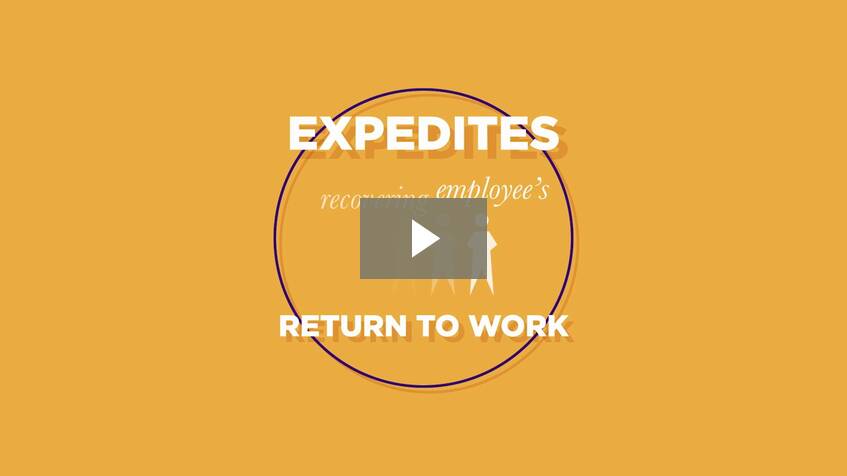 The Right Care, At the Right Time, In the Proper Setting…for All the Right Reasons
"In the three years that my company has used this program (Incident Intervention), we've made over 150 calls to WorkCare. In more than 70% of these incidents, WorkCare was able to resolve the employee's medical issue without referring it to a nearby clinic, avoiding a workers' compensation claim and an OSHA recordable."
—Edward L., Operations Manager
Driving Safe, Effective Outcomes
Incident Intervention® is an injury and illness management system that provides employers with 24/7 telephonic access to a member of WorkCare's clinical staff of nurses and physicians. Our goal is immediate response and appropriate care to drive safe, effective outcomes.
Timely reporting, efficient, appropriate injury management and after care, and ongoing communication are often the difference between a simple first aid situation and a full-blown OSHA recordable incident.
When a work-related injury occurs, most managers know the appropriate chain of command for reporting, but who decides the appropriate level of care? If the medical treatment is too conservative, the injury could worsen; if treatment is excessive, it could result in an unnecessary referral, OSHA recordable or lost time.
When a client utilizes Incident Intervention® within the first hour of the event… known as the "Golden Hour"… our clinical team has a window of opportunity. We help guide the case to ensure appropriate medical evaluation and treatment. This early intervention benefits both the employee and the company by providing the right care, at the right time, in the proper setting.
Using Incident Intervention® Is Easy
At the time of a workplace injury or illness, the supervisor on duty notifies WorkCare using our toll-free number (in some cases, the employee may call WorkCare directly). The supervisor provides information on the type of incident, possible cause and the scope of the situation.
Early intervention and customized protocols enable the supervisor and other designated executives and, most importantly, the injured or ill employee, to understand their options, including self-care when appropriate. WorkCare offers 24/7 telephonic triage services and a variety of onsite clinic models to meet our client's needs.
More than 70% of the time, employees choose to treat their injuries with self-care measures and onsite triage. Our nurses monitor status; most employees safely return to work on full or modified duty.
Our experienced clinicians provide:
Responsive and responsible evaluation of the incident
Direction on the appropriate course of action
Consultation with the employee's treating physician to design a treatment plan that meets the needs of the employee and employer
Effective tools help health and safety managers leverage positive outcomes including:
Cutting lost-time accidents
Reducing the number of OSHA recordables
Lowering workers' compensation costs
Returning recovered employees to work in an expedient manner
After-Hours Support
Incident Intervention® works well as a stand-alone program or as an after-hours support system to existing onsite clinics or other injury management programs.
For more information about the cost-to-benefit ratio and a customized Incident Intervention® plan for your company, call our Business Development department at 800.455.6155 for an introduction and confidential review.