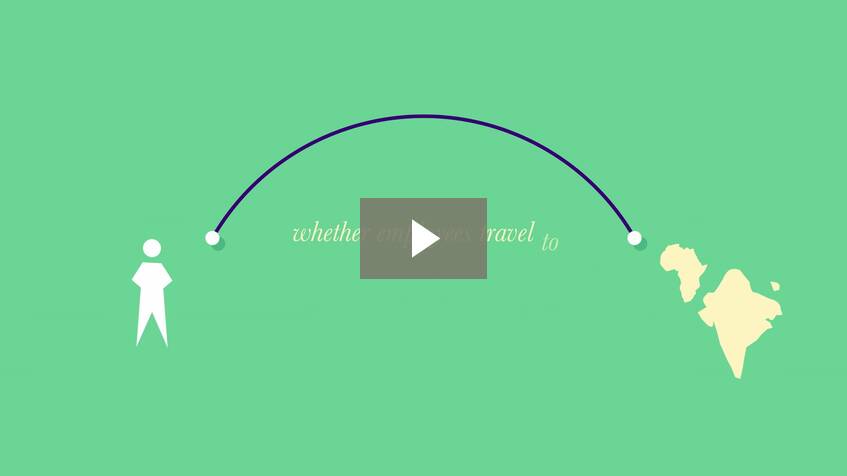 Preparing Your Employees for Safe Travel Anywhere in the World
WorkCare's TravelCare™ program ensures safe and healthy international business travel.
Our team of board-certified occupational physicians, nurses and other experts understands pre-travel immunization requirements, infectious disease  risks and in-country health care capabilities.
Our expertise includes:
Information about health conditions & disease outbreaks in specific regions
Knowledge of other countries' vaccination requirements & health hazard protections
Availability of medications & treatments for global diseases & disorders
Information on political and travel-related conditions in other countries
TravelCare™ Offerings
On the surface it appears to be a simple and straightforward formula: destination = vaccination. In reality, there are many nuances to safe travel. That's why we use a holistic approach. Our TravelCare™ program provides personalized care, up-to-date educational materials, cautionary advice and emergency assistance, as necessary.
Our program features:
Exam scheduling
Participant tracking
Consolidated pricing
Notification of employee health status
Exam results
Prophylactic medications
Travel kits for remote areas
Clinic provider management
Employee travel assessment
Customized travel questionnaires
OSHA record-keeping
Dedicated client services team
An extensive provider network
Adhering to the travel care guidelines established by the Centers for Disease Control and Prevention, our team takes extraordinary steps to ensure travelers return home in tip-top condition.
Call today for an assessment of your company's travel care needs: 800-455-6155.