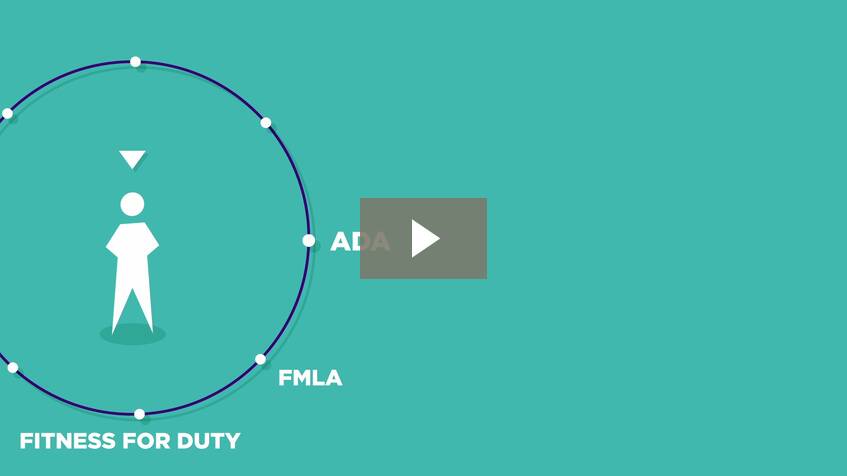 WorkCare Has Your Business Covered
We Eat, Breathe, Sleep…Even Dream Occupational Health & Safety
Few professionals understand the nuances, complexities, protocols, processes, procedures and outcomes in the occupational health and safety universe as well as we do.
Even fewer providers have the collective resources and experience employers need to navigate this precarious landscape. And only one, WorkCare, is nimble and flexible enough to forge viable, cost-effective occupational health, safety and wellness solutions individually for each client.
What Employers Risk When Something Goes Wrong
The adage, "It's not a matter of if but when an injury will occur"applies to all workplaces regardless of industry type.
An employee's ability to return to work and full function following an injury largely depends on the immediate response. We call this the "Golden Hour." Without a plan and/or a team of trained professionals managing the complaint from its onset, events can quickly spiral into lost work days, delayed recovery and higher costs.
…And What Happens When Everything Goes Right
Effective occupational health and safety management requires medical, business and regulatory acumen, along with the ability to address competiting priorities with a single, efficient engine.
An Entire Team Pulling In the Same Direction
As an integrated occupational health provider, WorkCare® leads the industry in helping employers meet the challenges associated with managing today's complex workforce.
WorkCare provides safe, proactive, legally compliant occupational health programs. Our employee health competencies are customized for each organization, no matter how diverse or decentralized the workforce. Our services are designed to:
improve workforce productivity
enhance employee health
maintain regulatory compliance
mitigate health care and work absence cost drivers
advocate positive health behaviors
You can expect WorkCare to meet your occupational health needs through adaptation, resourcefulness and a deep commitment to practical, cost-efficient processes. The value of our contribution is easily calculated in:
lower costs
improved employee productivity, retention and satisfaction
higher revenues
Exceeding Our Client's Highest Expectations
WorkCare's system of assessment, planning, organization, communications, oversight and medical management garners unsurpassed endorsements from all corners of the occupational health industry. We anticipate and plan for the impending and surpass what is apparent, far exceeding our client's expectations.
Our customizable services include:
Medical Surveillance & Medical Examination Management
24/7 Telephonic Injury Management (Incident Intervention®)
Consulting Medical Director
Onsite Clinic Services
Absence and Disability Management (FMLA & ADA)
WorkLink®
Case Management & Return to Work
There are a multitude of reasons why WorkCare annually retains more than 97% of its clients. It starts with empathy for injuried workers, their families and co-workers and extends to the top of an organization where senior executives make difficult decisions everyday.
Clear, Concise Communication Is Key
WorkCare's technological capabilities and operational standards are integrated around our commitment to clear, concise communication, the foundation of any successful occupational health program. Further, sharing and storing data and reducing mistakes using automation amounts to a decrease in costs and an increase in profit for our clients.
Why Your Employee's Health & Welfare Matter
As occupational health professionals, it's our responsibility to advocate for the health and safety of all individuals who directly receive our services. Consequently, we cultivate knowledgeable professionals proficient in delivering appropriate treatment and preventive interventions with clarity and purpose.
When employees feel they're being treated fairly and openly, costs dramatically decrease.
We Listen…to Understand, Not Just Respond
We listen to our clients and stakeholders. With that commitment comes the full responsibility of providing our clients with the necessary resources and consultations needed to run successful health and safety programs.
We understand each individual is unique in their own way and no two individuals can be approached and managed in the same way. We also understand that injured employees respond much better when well-qualified professionals listen with an open mind and make recommendations based on these considerations.
We Advocate Return to Work
WorkCare identifies "joblessness" as an unacceptable solution to any treatment model and teaches individuals the importance and value of returning to gainful employment as soon as medically possible.
We advocate, whenever deemed safe, every individual should be given the opportunity to fulfill a job function. This is vital to the patient's mental and physical well-being.
Return to work is accomplished by practicing within our scope, avoiding risks and ensuring the individual receives "the right care at the right time in the proper setting."